KIA Corporation to Invest Nearly $194 Million in New Plant in Kostanai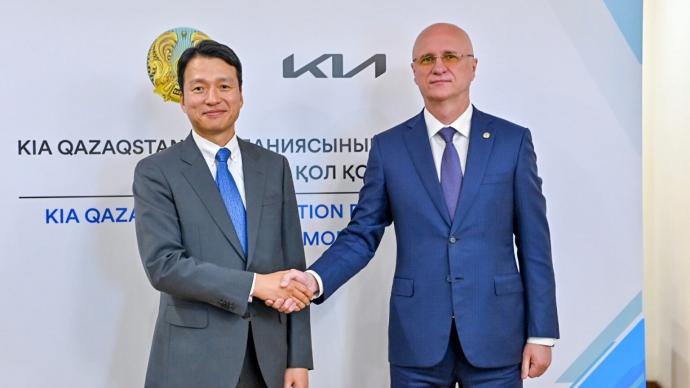 ASTANA – Kazakh Deputy Prime Minister Roman Sklyar and Sang Gwon Jung, President of KIA Corporation Russia and CIS, signed an agreement to establish the KIA Qazaqstan joint venture. The partnership will oversee the construction of a new KIA plant in Kostanai with an investment of 90 billion tenge ($193.5 million), reported the Prime Minister's press service on Aug. 25.

"Thanks to the keen interest from the Kazakh President and the government, we decided to establish a KIA plant in Kazakhstan. We will make every effort on our part and plan to start construction in October. This is KIA's first foreign collaboration," said Jung.
The new 85,000-square-meter facility will launch a full production cycle in 2025 and employ nearly 1,500 people.
During their discussions, both parties also explored avenues for bolstering industrial cooperation between Kazakhstan and South Korea. They considered joint production opportunities, increasing localization, and the training of engineering personnel for Kazakhstan's automotive industry.
"Relations between Kazakhstan and South Korea are experiencing rapid development. The focus from a globally recognized brand like KIA is a milestone event for the automotive industry, which is a strategically important sector in our country's industrial development," said Sklyar.
In 2022, the trade turnover between Kazakhstan and South Korea exceeded $6 billion, and the volume of foreign direct investment from South Korea to Kazakhstan reached $1.5 billion, marking a historical high in economic relations between the two countries.
Source: astanatimes.com