Kazakhstan's Economy Grows 4.8% in January-July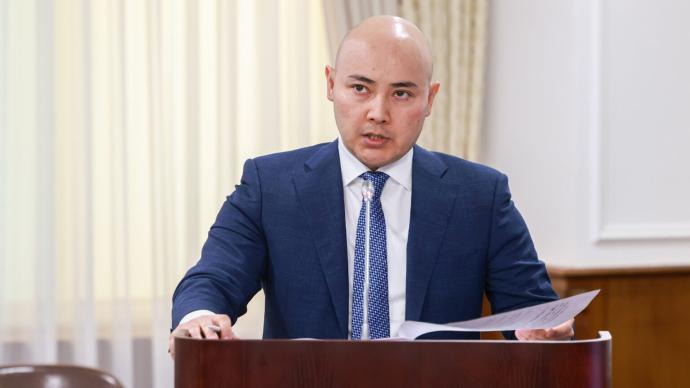 ASTANA – Kazakhstan's economic growth reached 4.8% in seven months of this year, recording a 4.6% increase in the real sector and 4.7% in the service sector, Minister of National Economy Alibek Kuantyrov said at an Aug. 15 government meeting dedicated to the results of the socio-economic development and chaired by Prime Minister Alikhan Smailov, reported the Prime Minister's press service.

The regions of Abai, Akmola, Kostanai, North, and West Kazakhstan, as well as the city of Almaty, saw increases in all of the major macro indicators between January and July, while the regions of Almaty, Atyrau, and Ulytau saw the lowest rates.
"Responsible government agencies and Akimats (administrations) should step up their efforts to achieve macroeconomic targets," Smailov said.
He recalled the instruction of President Kassym-Jomart Tokayev to ensure annual economic growth in the medium term at the level of 6%.
According to Smailov, the real sector contributed to the positive dynamics of economic development. The manufacturing industry grew by 3%, with a 4.5% increase in food products and 6.4% – in beverages. The increase in the output of textile products by more than 37% contributed to a 21% growth in the light industry.
The production of plastic and finished metal products increased by 8%, and chemicals – by 4.1%. Mechanical engineering rose by 29%, ensured by the growth in the production of the automotive industry by 43%, electrical equipment – by nearly 34.5%, and wagons – by 30%.
Kuantyrov said that the construction industry steadily grew by 12%, with 8.5 million square meters of housing commissioned. Trade increased by nearly 10%, communications, and transport – by more than 8% and 7%, respectively.
The growth rate of investments in fixed assets totaled 12.4%, with increasing inflow in transport and warehousing by 58%, education – at 24.3%, trade – at 22.6%, agriculture – at 21.3%, industry – at 9%, including mining – at 8.4%.
In January-June, foreign trade turnover rose 4.3% to $67.2 billion, with exports reaching $38 billion and imports – $29.3 billion. In general, the country's positive trade balance stands at the level of $8.7 billion.
Smailov noted that inflation in Kazakhstan has been progressively slowing down since this February to 14% in July.
"We should take preventive measures in due time given that food products continue contributing to inflation. All the necessary tools for this are available," he emphasized.
The Prime Minister underscored the importance of implementing a comprehensive plan to combat the shadow economy for the next three years and budget-funded activities.
Source: astanatimes.com